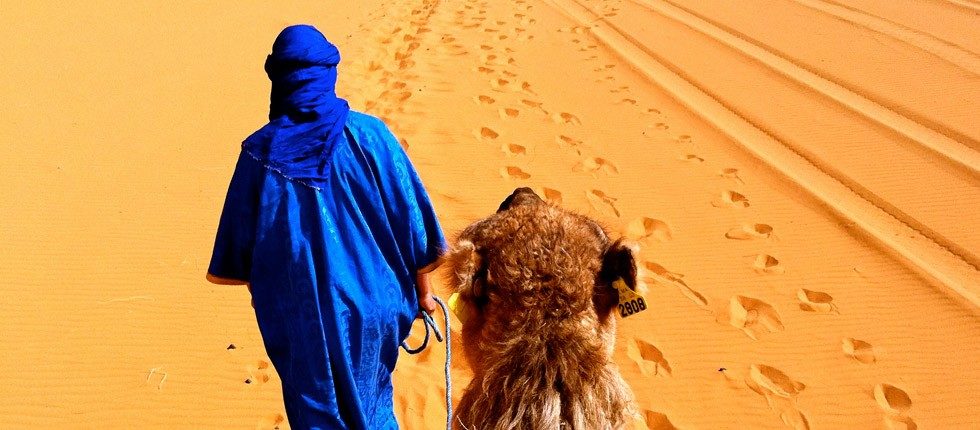 Morocco Traveler offers the most experienced guides available for a Morocco Private Tour. Explore Morocco with expert licensed Moroccan historical guides who will help you navigate Morocco's old medinas, Andalusian gardens, sacred spaces, monuments, and mosques. Having an experienced Moroccan guide during your Moroccan Private Tour is key to discovering the best Morocco has to offer.
Morocco Traveler uses expert, licensed historical guides who are multilingual. Our guides are fluent in English, Arabic, Berber, and French. Upon request, Morocco Traveler can also provided expert, licensed Morocco guides that are fluent in Russian, German, Spanish, Japanese, and Chinese. The best expert, licensed historical guides in Morocco offer insight about Moroccan history, culture, local sites, and monuments. A professional licensed, expert historical guide is also a good listener and capable of answering almost any questions about Morocco that you may have.
Licensed Morocco historical guides also carry an official license that looks similar to a drivers license. All official licensed guides authorized to enter the old medinas of Morocco and take trips
with guests must receive an official license from the Moroccan Ministry of Tourism. As a Morocco Traveler, if you ever run into a situation where you feel uncomfortable, ask for the license number or official identity card of your guide.
There are Two Types of Historical Guides in Morocco
Moroccan Historical Guides are delineated by two different descriptions and authorizations by the Moroccan Ministry of Tourism.
#1: National Licensed Guides in Morocco
#2: Local, Licensed Guides in Morocco
National Guides have a National License and are authorized to tour the entire country of Morocco with private couples, families, and groups. Local Morocco Historical Guides have a license to host private couples, families and groups only in the city where they have obtained their license.
For this reason, Morocco Traveler offers local licensed, expert guides for private couples, families, and small groups to enable them to complement their tour with an expert, licensed tourism driver to reduce costs.
For larger tours, Morocco Traveler uses National Licensed Guides. Private Tours can opt for a National Licensed Guide upon request if they are interested in having a National Guide accompany them for the entire Morocco tour.