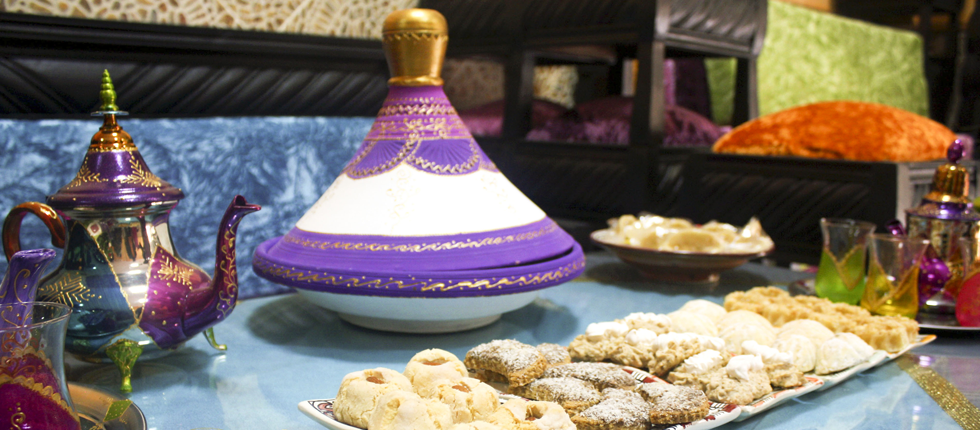 Learn How to Make Couscous, Attend a Moroccan Wedding, Host a Private Henna Party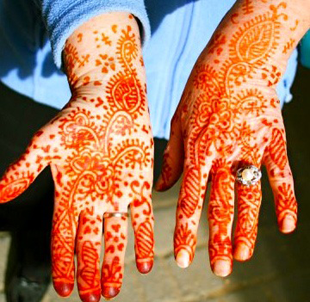 Morocco offers many traditional Moroccan customs, such as tea ceremonies, henna parties, weddings, and religious holidays that any Morocco traveler can experience on a Morocco Private Tour. Discover Morocco by participating in a traditional Moroccan tea ceremony; learn how to make Moroccan couscous, or the art of making a Moroccan tajine. Attend an all women henna party supervised by the Nekacha, a talented artist that the bride's family hires to decorate their daughter with henna for her Moroccan wedding.
Morocco's traditional customs can be experienced first hand by any Moroccan Traveler who is interested in participating in the culture. As part of any Morocco Tour, Morocco Traveler can arrange for our guests to attend a tea ceremony; have lunch with a Berber family and explore a Moroccan working village; or take a cooking workshop that teaches the art of making couscous, a tajine, pastilla and other fine Moroccan dishes. Morocco Traveler can also arrange for our guests to attend a wedding should they be traveling during Morocco's wedding season, participate in a henna party, or partake in a religious ceremony and feast during the holiday of Ramadan or Eid El Kebir.